| Volunteer as a Research Assistant | Participate in Our Studies | Prospective Grad Students | Interested Collaborators |
---
UT Students: Work in our lab as a PSY 357 student
Working in a psychology lab is a great way to experience what graduate school is like and to see what research is all about. It will also provide you with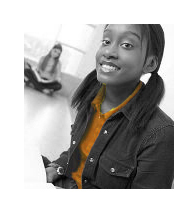 a unique set of skills that will help in your future career whether that would be graduate school or otherwise. Each semester, we invite a small group of highly motivated undergraduates to work in our lab. Students will work under the direct supervision of various graduate students, and overseen by Dr. Meston.
What you'll do: Research assistants are required to work 10 hours per week. You will work directly with one graduate student and primarily on one study, however you may have the opportunity to work on additional studies. Duties may include literature searches, screening participants for studies, participant testing, data entry, database management, data reduction, and possibly attending lab meetings. Research assistants may also have the opportunity to gain experience with data analysis and IRB proposal writing.
Skills you'll need: Registration for PSY 357 is required. Preference will be given to research assistants who are able to commit to working at least two semesters. Depending on the availability of graduate student mentors, there may be opportunities to start during the summer, and continue through the fall and spring. All research assistants should be comfortable dealing with the sexual nature of the laboratory. Additionally, we ask that applicants have a cumulative GPA of 3.5 or higher, have taken Psychology 301 with a grade of C or better, and have completed 30 hours of coursework. Preference may also be given to students who have successfully completed Dr. Meston's undergraduate course on human sexual (341K, offered in spring semesters).
Benefits to you: In addition to receiving ample research experience that can help you to gain acceptance into various graduate programs, research assistants who have worked a minimum of two semesters in the Sexual Psychophysiology Laboratory and have proven to be reliable, conscientious, and motivated can expect to receive a letter of recommendation for future employment or entry into graduate programs. The letter of recommendation will be tailored specifically to what you have learned and contributed to the lab. The graduate student mentor that you have worked most closely with will write, with consultation with Dr. Meston, the initial letter of recommendation. The final letter is edited and signed by Dr. Meston. Exceptional research assistants who have contributed substantially to a research project may receive co-authorship on poster presentations given at professional, international conferences. Click here to see the list of research assistants who have had their name on professional conference proceedings. Each year an award is given to the research assistant who has contributed most to the Sexual Psychophysiology Laboratory. To qualify for the award, a research assistant must have worked a minimum of two semesters in the lab.
We are looking for reliable students who are responsible, and able to work independently and conscientiously! If you are looking to get involved in research, or are planning on applying to graduate school, this is the perfect opportunity for you to build your resume and gain useful research experience!
If you are interested, please complete our application form by clicking here. We also encourage you to check the University of Texas at Austin Psychology website which lists research assistantship opportunities.