| Cindy M. Meston, Ph.D. | Current Graduate Students | Former Graduate Students | Research Staff | Lab Scrapbook |
---
Ci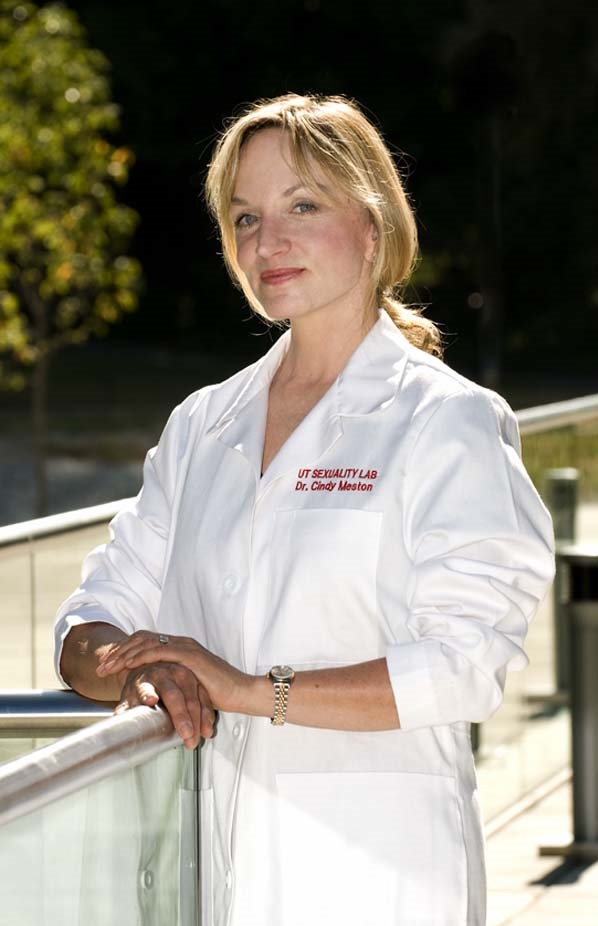 ndy M. Meston, Ph.D.
Professor, The University of Texas at Austin
Director, The Sexual Psychophysiology Laboratory
E-mail: meston@psy.utexas.edu
Curriculum Vita [PDF]
Research Summary [PDF]

Dr. Meston received a Ph.D. in clinical psychology from the University of British Columbia in 1995. She completed most of her postgraduate training at the University of Washington Medical Center in the departments of Sexual and Reproductive Medicine, Psychiatry, and Urology. In 1998, she accepted a position as Assistant Professor at the University of Texas at Austin and was promoted to Full Professor of Clinical Psychology in 2007.
In addition to her research, Dr. Meston teaches both undergraduate and graduate courses at the University of Texas and supervises numerous graduate students and undergraduate research assistants. She was the 2003 President of the International Society for the Study of Women's Sexual Health, is a Full Member of the International Academy of Sex Research and is a member of the American Psychological Association, the Canadian Psychological Association, and the Society for the Scientific Study of Sexuality. Dr. Meston's research has appeared in a number of peer-
reviewed academic journals, including Archives of General Psychiatry, the Journal of Consulting and Clinical Psychology, the Journal of Abnormal Psychology, Behaviour Research and Therapy, The Journal of Sexual Medicine, the American Journal of Cardiology, Archives of Sexual Behavior, the Journal of Sex Research, and the Journal of Sex and Marital Therapy. She has published over 100 peer reviewed articles and book chapters on women's sexuality, and given over 200 professional presentations on human sexuality.
Dr. Meston's research on female sexuality has also attracted the attention of both local and national media, having been featured in The New York Times, Newsweek, ABC News' 20/20, NBC , FOX News, the Globe and Mail, and USA Today . She is the recipient of two international research awards, the Social Science Research Council, Ford Foundation, NY Sexuality Research Fellowship, and the Athena Institute for Women's Wellness Inc. research award. For the past 10 years her research has been funded by the National Institutes of Health.
October 2016: Dr. Meston featured on Dating Skills Review Podcast, in an interview regarding what sexually arouses women. Link to Podcast.
December 2016: Dr. Meston was named as one of 2016's most inspirational and influential women from around the world by the BBC. BBC 100 Women 2016. Dr. Meston's article.