| Cindy M. Meston, Ph.D. | Current Graduate Students | Former Graduate Students | Research Staff | Lab Scrapbook |
---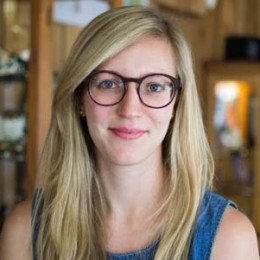 Amelia Stanton, B.A.
Graduate student
E-mail: amelia.stanton@gmail.com
Curriculum Vita [PDF]
Amelia was born and raised in New York City. She completed her Bachelors degree at Brown University in Providence, RI, where she studied both comparative literature and psychology. While at Brown, she worked with Dr. Lisa Uebelacker at Butler Hospital, the psychiatric hospital affiliated with Brown's Warren Alpert Medical School, on a study examining the potentially positive effects of a mindfulness-based yoga intervention on individuals with depression. She also worked as a research assistant at the Providence VA, where she developed an interest in sexual trauma. She entered UT Austin's Sexual Psychophysiology lab in the fall of 2013.
Amelia's research interests center on physiological indices of female sexual dysfunction. She is particularly interested in the role of biofeedback in clinical interventions for women who have been sexually abused, and she seeks to examine the relationship between mind and body in the wake of a traumatic incident. She also hopes to contribute to the development of specialized treatments for women who develop sexual problems post-abuse.
While living in Rhode Island, Amelia volunteered with Writers' Group, which develops and runs creative writing programs for developmentally disabled adults. She also edited work for Street Sights, a newspaper produced for and by members of the homeless community in Providence. She will continue to engage in community work while living in Austin.
When she is not in the lab, Amelia enjoys reading, listening to country music, drinking coffee, and playing fetch with her dogs.
---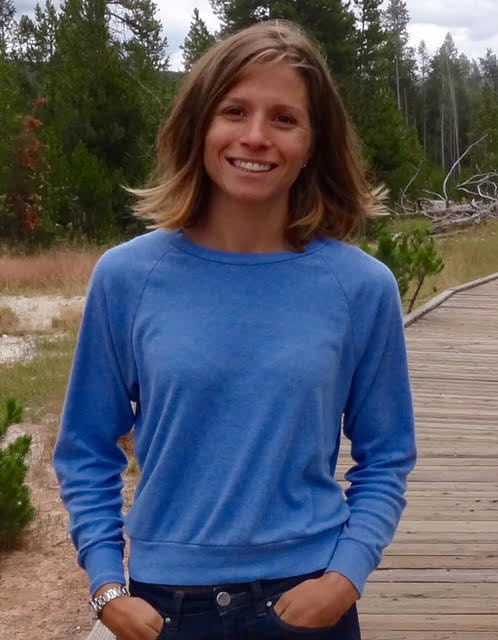 Ariel B. Handy, B. A.
Graduate student
E-mail: arielbhandy@utexas.edu
Curriculum Vita [PDF]
Ariel was born and raised in Vermont. She completed her undergraduate degree at the University of Vermont where she majored in psychology and Spanish. During her time there, she worked in UVM's Sexual Health Research Clinic researching the influence of emotions and sexual arousal on decision making in risky sexual situations. Upon graduating, she moved to Vancouver, British Columbia to research mindfulness as treatment for low sexual desire and sexual quality of life in cancer survivors at Vancouver General Hospital. She entered UT Austin's Sexual Psychophysiology Laboratory in the fall of 2015.
Ariel's research interests focus on the measurement of female physiological sexual response. Her program of research spans topics such as using advanced statistical models to better understand nuanced trajectories of vaginal blood flow, and developing methods for measuring understudied aspects of sexual arousal (e.g., vaginal lubrication). Her research also incorporates neuroendocrinology and looks specifically at hormonal modulation of physiological sexual response.
Ariel enjoys riding her bicycle, cooking, and spending time with her partner, dog, and bird.
---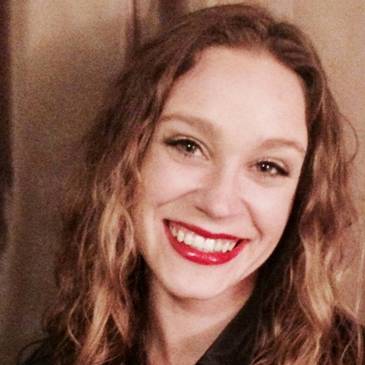 Chelsea D. Kilimnik, M.Sc.
Graduate student
E-mail: chelseakilimnik@utexas.edu
Curriculum Vita [PDF]
Chelsea Kilimnik was born and raised in Winnipeg, Manitoba, Canada where she completed her Bachelors degree at the University of Winnipeg studying Psychology and Creative Writing. Her undergraduate thesis, conducted under the supervision of Dr. Paul Trapnell, was on the role of nonconsensual sexual experience (NSE) histories and identification of these experiences in women's sexual satisfaction and implicit attentional biases. Chelsea completed a Master's degree in Health Psychology at Trent University in Peterborough, Ontario, Canada under the supervision of Dr. Terry Humphreys. Her thesis examined the role of NSE history and identification in sexual consent attitudes and sexual affectivity. Since beginning her doctoral studies in Clinical Psychology at UT in the Fall of 2015, Chelsea has continued her program of research in NSEs and identification by examining the impact on sexual well-being, proposing novel methods of studying and classifying NSEs, and assessing processes of schema and identity reformation in the maintenance of psychosexual distress as well as treatment targets for improving sexual well-being.
Chelsea's research interests are the psychosexual correlates of NSEs and sexual violence, identity formation and meaning making, sexual schemas, and accessible interventions for improving post-NSE adjustment. She has volunteered with a number of organizations dedicated to the support of individuals with sexual violence experiences, including crisis and outreach centres, Tack Back the Night initiatives, and committees for policy development on ending sexual violence. Chelsea's other interests include swimming, sailing, kayaking, coffee, writing, and reading.
---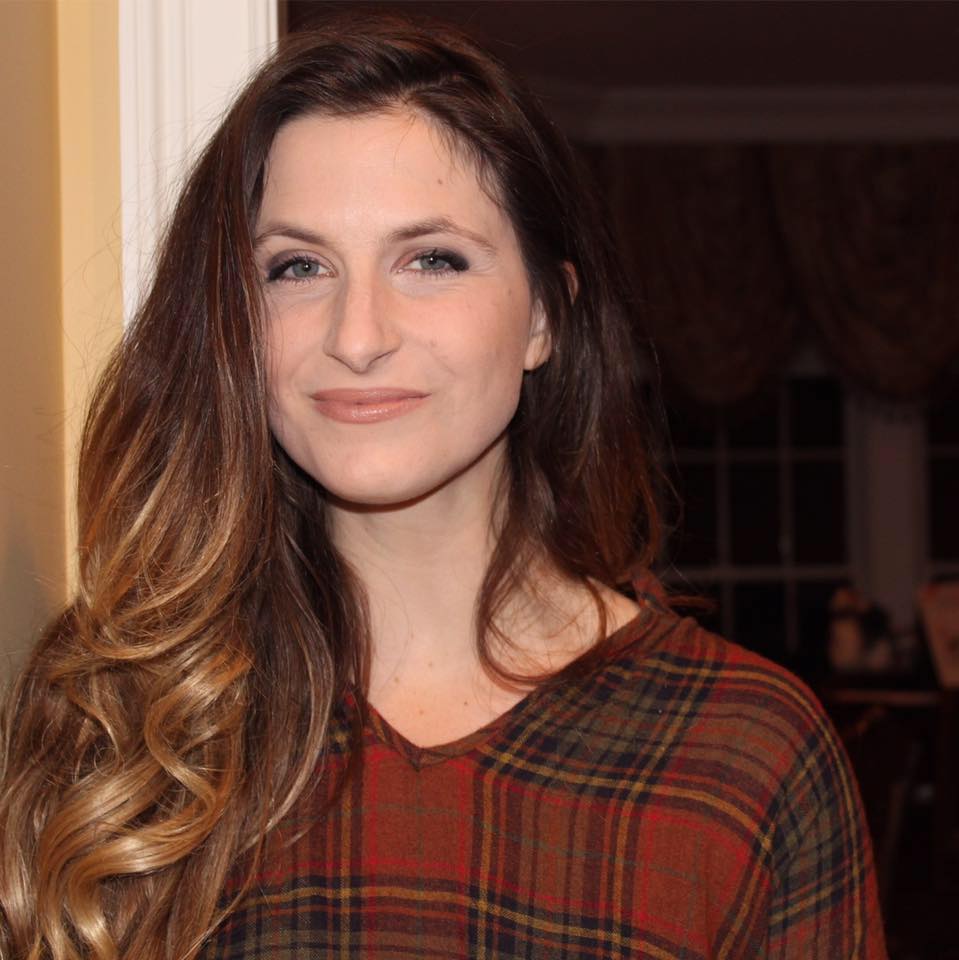 Bridget Freihart, M.S.W.
Graduate student
E-mail: bfreihart@utexas.edu
Curriculum Vita [PDF]
Bridget Freihart was born and raised in Northern New Jersey. She holds a Bachelor's degree in Applied Psychology from New York University and a Master's degree in Social Welfare from UC Berkeley. Since entering the Sexual Psychophysiology Laboratory in Fall 2017, she has focused on examining dyadic predictors of sexual satisfaction as well as developing and validating psychometric tools within the field of sexuality. Most recently she has taken a dyadic psychophysiological approach to studying sexual satisfaction, and has investigated the role of physiological linkage in couple-level experiences of sexual well-being.
In her free time, Bridget enjoys singing and playing piano, crafting elaborate cheese plates, and talking about the Rolling Stones.
---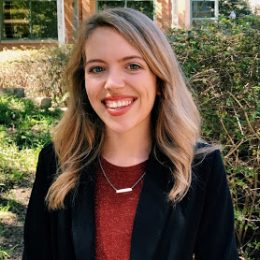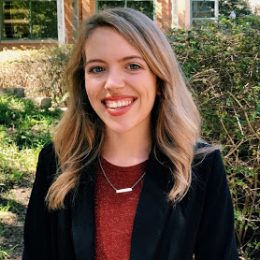 Courtney Crosby, B.A.
Graduate student
E-mail: clcrosby@utexas.edu
Curriculum Vita [PDF]
Courtney was born and raised in central Texas. She completed her Bachelors degree at The University of Texas at Austin in 2015 and entered the Sexual Psychophysiology and Evolutionary Psychology Laboratories in the fall of 2017. Courtney's research focuses on studying the role of evolutionary theory on the behavioral correlates of human sexuality. Specifically, her research focuses on studying individual differences in sexual disgust, which is an emotion hypothesized to deter individuals from engaging in risky sexual behaviors. Courtney is additionally studying the role of sexual arousal on risk-taking.
Courtney hopes to use her research to educate public policy about the theoretical framework of evolution, and the importance of sex education more broadly.
Courtney's other interests include yoga, trying new restaurants, playing with her dog, visiting coffee shops, and traveling.