Principal Investigator
Kaya de Barbaro, PhD
Assistant Professor, University of Texas at Austin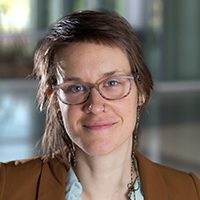 kaya@austin.utexas.edu
My background is in cognitive science, an interdisciplinary field where I was trained in methods and theories from psychology, neuroscience, philosophy and computer science. My expertise is in developmental science, and my work spans the domains of social, cognitive, motor, and physiological development. Across these domains, I have characterized the microdynamics of infants' activity—as they use their eyes and hands to play and explore while expressing patterns of arousal and affect. To capture infants' activity in high resolution, I have used tools ranging from fine-grained video analyses to eyetracking and physiological sensors. I have developed a unique methodological toolkit to make sense of and quantify theoretically-interesting patterns in these high-density datasets.
My current research is in the emerging field of computational behavioral science, bridging insights from developmental science, clinical psychology, computer science, and electrical engineering. My lab uses mobile and wearable sensors to gain unprecedented access into the daily experiences of mothers and their infants. The goals of this work are to access the basic mechanisms of maternal mental health and infant social-emotional development, and ultimately to develop "just in time" interventions for cases of high risk, such as the transmission of risks for depression from mothers to infants.
---
Graduate Students
---
Priyanka Khante, MS
6th year Electrical and Computer Engineering PhD Student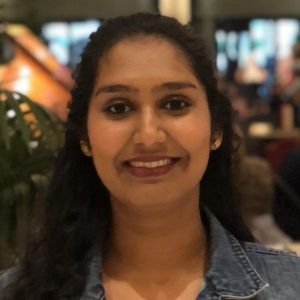 priyanka.khante@utexas.edu
Priyanka Khante received her BS in Computer Science from Stony Brook University in 2014 and her MS in Computer Science with a Robotics Portfolio from UT Austin in 2017. Her master's thesis focused on constructing a framework for robots to learn attributes of real-world everyday objects. She proposed an unsupervised hierarchical clustering-based model that grouped objects with similar attributes based on multi-modal sensory data obtained from the robot's physical exploration of real-world objects. She also implemented perception pipelines and constructed situated knowledge bases for robots.
Priyanka is currently a PhD student in the Department of Electrical and Computer Engineering under the supervision of Dr. Kaya de Barbaro and Dr. Edison Thomaz. Her interest lies in the interdisciplinary field of machine learning and psychology. She has investigated the affect dynamics between mothers with a history of depression and their infants using unsupervised hierarchical clustering. Her current work uses unsupervised and semi-supervised machine learning techniques to discover meaningful events and activities in naturalistic household audio obtained from infant-worn sensors.
Xuewen Yao, MS
5th year Electrical and Computer Engineering PhD Student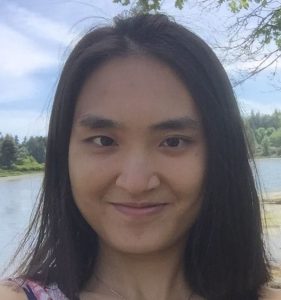 xuewen@utexas.edu
Xuewen Yao obtained her Bachelor's from City University of Hong Kong in 2016 where she studied information engineering. Her final year project focused on the use of cryptography to preserve privacy for speaker identification tasks on mobile platforms. After that, she furthered her study at Georgia Institute of Technology for her Master's in Computer Science. Her concentration was on interactive intelligence and she was a TA for the grad-level AI course with Prof. Thad Starner. She also worked with Prof. Thomas Ploetz and Prof. Kaya de Barbaro on using mobile sensors to automatically detect caregiver holding behaviors in home environments and her work was published on IMWUT.
Xuewen joined the Daily Activity Lab in 2018 under the supervision of Prof. Kaya de Barbaro and Prof. Edison Thomaz. Her research interests are in activity detection, affect detection, and natural language processing. Additionally, she worked as an intern for Amazon in 2017, Apple in 2020, and Microsoft in 2021. For more details, please see her CV and/or visit her personal website.
Megan Micheletti, MA
5th year Clinical Psychology PhD Student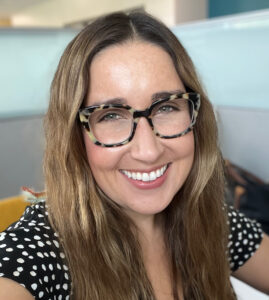 m.micheletti@utexas.edu
Megan Micheletti graduated with honors from UCLA in 2016 with a BS in Psychobiology and a minor in Applied Developmental Psychology. As an undergraduate, she studied social development in children with autism, ADHD, and developmental delays. After graduation, she spent two years researching early social visual engagement in infants with and without autism as a Donald J. Cohen Fellow in Developmental Social Neuroscience at Emory University's Marcus Autism Center.
Megan is a National Science Foundation Graduate Research Fellow in the Clinical Psychology PhD program under the mentorship of Dr. Kaya de Barbaro. She is interested in studying early neurotypical and neurodiverse trajectories of social-emotional development, particularly through the framework of infant-caregiver interaction. Megan's current research examines the presence and function of infant-caregiver biobehavioral synchrony around episodes of infant distress.
Anna Madden-Rusnak, MA
3rd year Developmental Psychology PhD Student
amaddenr@utexas.edu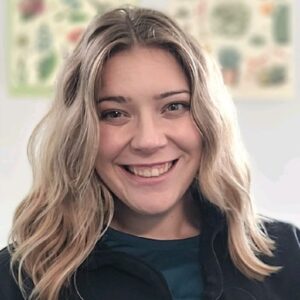 Anna Madden-Rusnak joined the Daily Activity Lab in Fall 2020. Her research focuses on infant psychophysiology around everyday experiences of distress (i.e., fussing and crying) and distress resolution. She works with the lab's wearable sensor data to track how infants express and regulate their emotions and how different caregiving actions and experiences impact this process. She has served as a committee member and co-chair of the UT Psychology Graduate Student Diversity Committee and is heavily involved in creating resources and events to share information and advice on getting involved in research and applying to graduate school.
Anna graduated from Louisiana State University (LSU) with a B.S. in Psychology in 2018 and completed her M.A. in Psychological Research at Texas State University in 2020. As an undergraduate student, she worked at a number of research labs on LSU's campus as well as the Pennington Biomedical Research Center. Her research between these labs focused on assessing neural markers of chronic disease, testing interventions for mood disorders, and assessing cognitive states with physiological methods. In her Master's studies, her research focused on the effects of sleep on implicit and explicit memory using electroencephalogram and behavioral analysis.
Luke Armao, MS
1st year Developmental Psychology PhD Student
luke-armao@utexas.edu
Luke joined the Daily Activity lab in the Spring of 2023.
---
Undergraduate Research Assistants
---
Angeline Ajit
Brandon Thint
Caroline Whitmarsh
Daisy Green
Derian Lee
Kate Neal
Loryn Bailey
Magisha Radjendran
Samantha Greenlaw
---
Lab Alumni
---
Miriam Mikhelson (MA student; current MSS student in Social Work at Bryn Mawr College)
Hannah Levin (MA student; current PhD student in Media, Technology, and Society at Northwestern University)
Mckensey Johnson (lab manager; Research Analyst at Gallup)
Lara Andres (lab manager; applying to graduate school)
Graduate Research Assistants
Li Nie
Mingyang Ke
Yicheng Zhang
Yizhen Wang
Undergraduate Research Assistants
Adrian Luong
Alexis Dominguez
Ashna Dhaduti
Avrey Curry
Brooke Benson
Brianna Lee
Caity Campbell
Cameron Hall
Cara Coligan
Christine Liu
Gabby Trejo
Grace Chang
Grace Kim
Isa Barnes
Jessie Berry
Jenna Guzman
Kara Kaur
Kathryn Mootz
Loreily Limon
Lesly Chavez
Mackenzie Roach
Mahyar Hassim
Mai Le
Myra Kurjee
Neha Momin
Nehaa Dambala
Nina Nariman
Rehman Zindani
Rosa Juan
Udita Thapar
Vanessa Alonzo
Veronica Cantu
Qinwen Zhou