Principal Investigator
Caitlin Orsini, PhD
Assistant Professor, Department of Psychology, University of Texas at Austin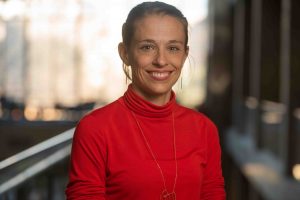 Dr. Orsini received her Bachelor's of Science from Washington College, majoring in Psychology with a concentration in Behavioral Neuroscience. She subsequently attended graduate school at the University of Michigan and was trained under the supervision of Dr. Stephen Maren. After receiving a PhD in Psychology (with a focus on Biopsychology), Dr. Orsini began a postdoctoral fellowship at the University of Florida with Drs. Barry Setlow and Jennifer Bizon. She completed her postdoctoral training in 2019 and joined the Department of Psychology and the Waggoner Center for Alcohol and Addiction Research as an Assistant Professor in September 2019.
Dr. Orsini's research seeks to understand the neurobiological and hormonal mechanisms underlying cost/benefit decision making and how the compromise of such processes may contribute to maladaptive choice behavior associated with  substance use disorder. The overarching goal of this research is to develop and advance therapeutic strategies to improve pathological decision making and executive functioning and, ultimately, prevent continued substance use and promote abstinence.
Aside from her love of the brain, Dr. Orsini enjoys running, reading and painting.
---
Graduate Students
---
Leah Truckenbrod, BS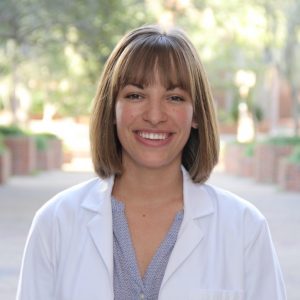 Leah is a PhD candidate in UT Austin's Institute for Neuroscience program. Her research focuses on sex differences and hormonal regulation of decision making and addiction. When she is not in the lab, you can find Leah on a long walk with her dog, Willy.
Alexa-Rae Wheeler, BS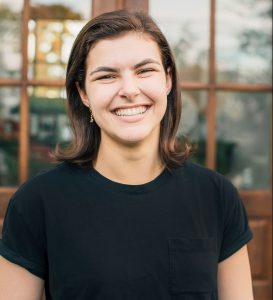 Alexa is a second year PhD student in the Institute for Neuroscience program at UT Austin. Her research centers around the neurobiology of decision making underlying addiction. Specifically, she is interested in how individual differences in cognition relate to vulnerability for developing substance use disorders. Outside of neuroscience, Alexa also weightlifts and enjoys outdoor activities in Austin.
---
Staff
---
Merrick Garner, BS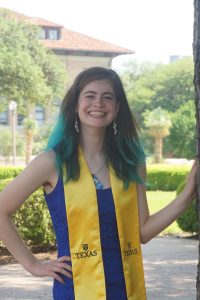 .
.
.
.
Merrick just graduated from UT and is currently tasking a gap year while applying to medical school. She is excited to improve her lab skills over the year. In her free time, she likes hanging out with her cats, eating food, and going to concerts.
.
---
Undergraduate Research Assistants
---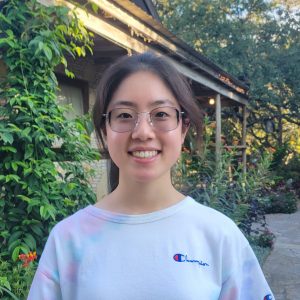 April Sunyoung Ju
April is an undergraduate biology student at the University of Texas. She is interested in learning about the inner workings of the brain and the different ways to influence it. In her free time, April likes to read, write, and eat at as many places as she can.
.
.
.
.
Nadia Carlos
Allison Greer
Allison Lau
Isabel Tseng
---
Former Lab Members
Emily Cooper, Technician
Emily is the Laboratory Technician for the Orsini Lab. She moved to Austin to attend St. Edward's University where she graduated Magna Cum Laude with a B.S. in Biology. When Emily isn't in the lab, she enjoys kayaking on Lady Bird Lake or hiking and camping at various parks around Texas.
.
.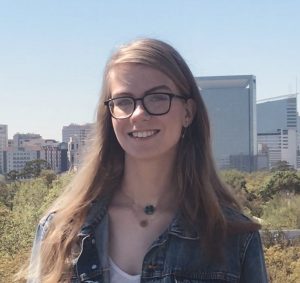 Adrian Boehnke, Undergraduate
Adrian is an undergraduate in the Department of Neuroscience at UT Austin. When she is not learning all she can about the brain, she likes to spend her time painting and exploring any parks she can find.
.
.
Megan Thomas, Undergraduate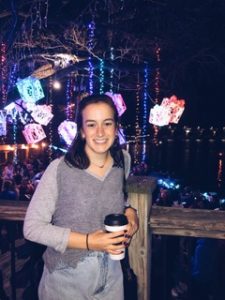 Megan is a senior biochemistry and psychology student at the University of Texas. She is passionate about learning how substance abuse impacts neural functions. Outside of lab, you can find Megan hanging out and reading in one of Austin's parks or coffee shops.
.
.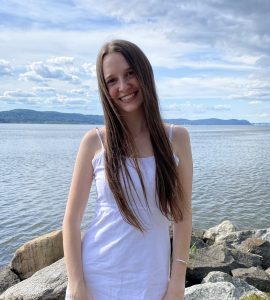 Kyra Gruenberger, Undergraduate
Kyra is an undergraduate student studying public health on the pre-med track at the University of Texas. She is passionate about learning how substance abuse affects different neurological disorders. When not in the lab, Kyra enjoys hiking and exploring Austin with her friends.
.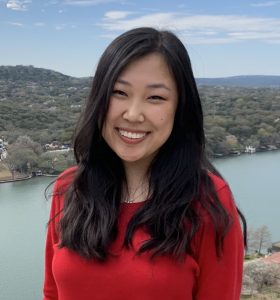 Xixi Jia, Undergraduate
Xixi is a sophomore neuroscience student in UT Austin's College of Natural Sciences. She is interested in researching mental health and developmental disorders in children. In her free time, Xixi likes to bake, read, and play frisbee.
.
.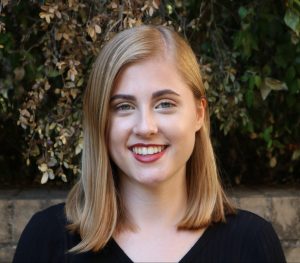 Stephanie Root, Undergraduate
Stephanie is an undergraduate neuroscience student at UT Austin. She hopes to one day study the neuroscience of human emotions and its implications on human behavior. Outside of neuroscience, Stephanie enjoys performing in her show choir at UT, the Longhorn Singers.