Jessica Church-Lang, Ph.D. – Principal Investigator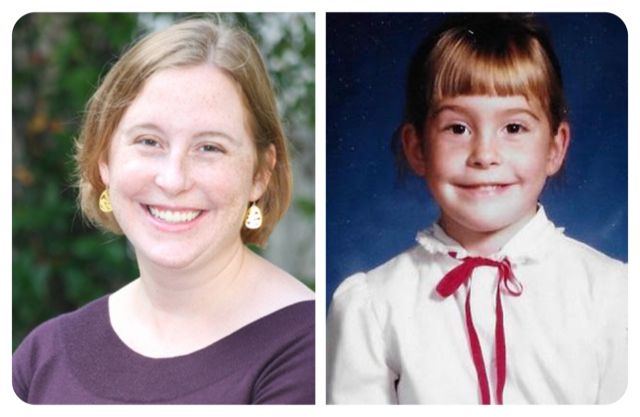 Dr. Church-Lang grew up in Mt. Pleasant, Michigan, got her B.A. at Smith College in Northampton, Massachusetts, and received her Ph.D. in Neuroscience from Washington University in St. Louis in 2008. She has a strong interest in how cognitive processes develop over age, and in how research on atypical development illuminates the vulnerable aspects of cognitive development pathways. Research in the lab currently focuses on the development of executive functions and reading in late childhood and early adolescence. Dr. Church-Lang is head of the Austin neuroimaging site of the Texas Learning Disabilities Research Center project on reading intervention and brain change (texasldcenter.org). We're particularly focused on how networks of the brain involved in task control relate to academic skill development and skill improvement over time.  As part of the reading-intervention project, as well as in our other research efforts in children with attention and learning disorders, we are focusing on brain and behavioral changes over two time periods: over the course of an intervention, and over the course of early puberty. To address these questions, we use behavioral methods such as cognitive tests (where we measure response times, accuracy on tasks, or eye movements), actigraphy (where we measure activity levels during sleep and wake), pubertal hormone assessments, neuropsychological assessments, neuroimaging (fMRI, resting-state fcMRI), and studies of patient populations (e.g. children with Tourette syndrome, ADHD, or dyslexia).
Email: church@austin.utexas.edu
---
---
Mackenzie Mitchell, B.S. – Lab Manager
Mackenzie graduated from UT in May 2017 with Bachelor's degrees in Neuroscience and Human Development & Family Sciences. Her primary interests lie in the development of mental health disorders in young children. Previously, she worked as an undergraduate research assistant in Dr. Su Yeong Kim's lab, which investigates the effects of language brokering in adolescent populations. Mackenzie has spent the past three summers as a teaching assistant in the Priscilla Pond Flawn Child and Family Lab working with children ages 2-6. She hopes to attend graduate school and contribute research to inform early childhood education practices.
Email: mackenzie.mitchell.mm@utexas.edu
---
Laura Engelhardt, M.A. – Graduate Student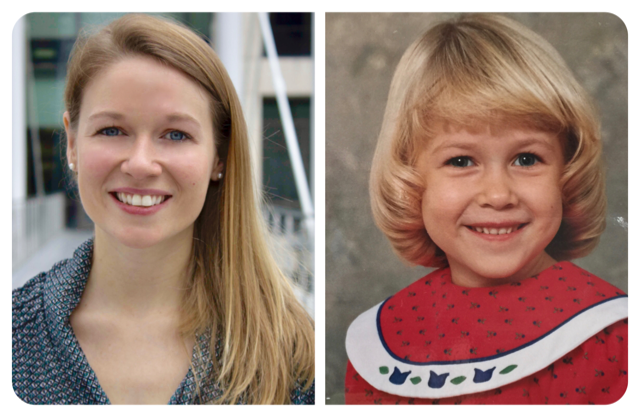 Laura graduated from Indiana University in 2011 with a BA in Psychology and Spanish. She worked as a lab manager for Dr. Kimberly Noble at Columbia University, where she helped to investigate the effects of low socioeconomic status on neurocognitive development across childhood. Laura has continued this line of work at UT under the mentorship of Dr. Jessica Church-Lang and Dr. Elliot Tucker-Drob. Together, they investigate the paths by which children's backgrounds interact with their genetic potential to impact brain development and academic achievement. She is particularly interested in the heritability of brain activity related to executive functions.
---
Mary Abbe Roe, B.S. – Graduate Student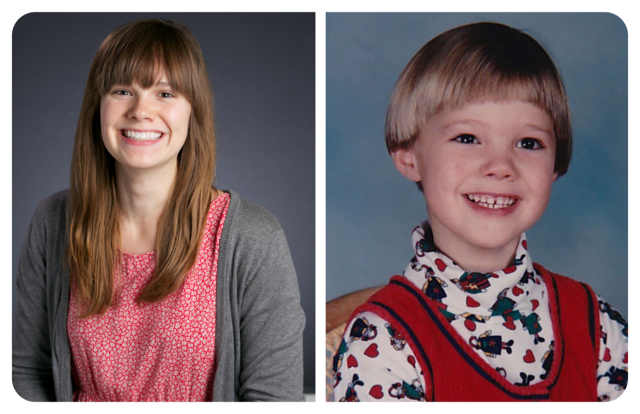 Mary Abbe Roe graduated from the University of Rochester in 2013 with a B.S. in Brain and Cognitive Sciences. During her undergraduate career she worked as a research assistant in Dr. Bradford Mahon's lab (University of Rochester) and Dr. Russell Poldrack's lab (UT Austin) where she used fMRI and behavioral methods to study adults with and without brain disorders. In the Developmental Cognitive Neuroscience lab, Mary Abbe is investigating the neural correlates of reading comprehension in typical and struggling readers. She is also researching the atypical and typical development of executive functions throughout puberty, with a specific interest in disorders such as ADHD and ASD.
---
Tehila Nugiel, M.S. – Graduate Student
Tehila graduated from Ramapo College with a B.A. in Psychology and from the University of Texas at Dallas with an M.S. in cognitive neuroscience. At UTD she worked with Dr. Mandy Maguire using EEG to investigate the neural correlates of language development. After earning her M.S. Tehila worked with Dr. Ingrid Olson at Temple University using diffusion tensor imaging to study the structural connectivity facilitating semantic control. In the Developmental Cognitive Neuroscience Lab, Tehila will investigate the neural correlates of reading and executive function in typical and struggling readers. She is especially interested in how connectivity in the developing brain facilitates complex skills such as reading.
---
Damion Demeter, M.A. – Graduate Student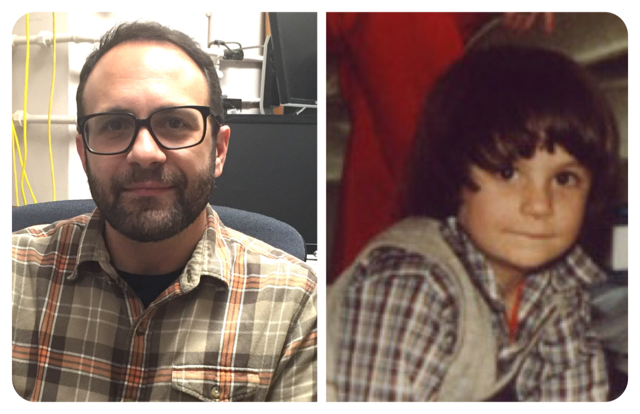 Damion graduated from Chapman University with a BFA in Film and Television Production and from Pacific University with a MA in Counseling Psychology. He worked as a research assistant under the mentorship of Dr. Damien Fair (OHSU) focusing on resting state functional connectivity processing and analysis techniques, with his primary research exploring the influence of stimulant medication on functional network trajectories in adolescents diagnosed with ADHD. In the Developmental Cognitive Neuroscience lab, Damion hopes to continue to explore and identify functional network organization trajectories throughout various stages of childhood brain development in typical and atypical populations.
---
Nikita Batra – Undergraduate Research Assistant
Nikita is a junior at UT Austin pursuing a BSA in neuroscience with a certificate in the business of healthcare. She is interested in the mechanisms of learning in adolescents with developmental disorders and is passionate about the importance of STEM learning, especially among populations with low socioeconomic status. She joined the Church Lab to study cognitive function and gain experience with neuroimaging. Nikita hopes to attend medical school and specialize in clinical genetics or neurology.
---
Hollis Ratliff – Summer Research Intern
---
Veronica Scott – Summer Research Intern
---
Jessica Berry – Undergraduate Research Assistant
---
Kinsey Bickham – Undergraduate Research Assistant
---
Avni Gharpurey – Undergraduate Research Assistant
---
Kumail Mahesri – Undergraduate Research Assistant
---
Jaladhi Shukla – Undergraduate Research Assistant
---
Montserrat Gonzalez Alonso – Undergraduate Research Assistant
---
---
ALUMNI
Jessie-Raye (Bodenhamer) Bauer, M.A.
---
---
PREVIOUS LAB MEMBERS
Lab Managers:
Annie Zheng, Lab Manager (PhD Student, Washington University)
Joel Martinez, Lab Manager (PhD Student, Princeton University)
Leonel Olmedo, Lab Manager (educ. consulting, Safal Partners, in Houston, TX)
Paid Research Assistants:
Alyssa Hernandez, Honors Thesis Student (Psychometrician)
Lauren Deschner, Undergraduate RA (MD, UT Health Science Center)
Jess Graves, Summer Research Intern (Masters in Statistics, University of Pittsburgh)
Volunteer Research Assistants:
| | |
| --- | --- |
| Tiffany Wang, Undergraduate RA | Emily Barnes, Honors Thesis Student |
| Delayna Bradshaw, Undergraduate RA | Madison Tuazon, Undergraduate RA |
| Marie Vu, Undergraduate RA | Anushka George, Undergraduate RA |
| Julissa De Los Santos, Undergraduate RA | Funmi Osofundiya, Research Assistant |
| Matt Larson, Undergraduate RA | Lea Ann Thomas, Undergraduate RA |
| Isabella Gomez, Undergraduate RA | Louisa Angly, Undergraduate RA |
| Kevin Helgren, Undergraduate RA | Joshua McBride, Undergraduate RA |
| Lisbet Avila, Undergraduate RA | Rawand Abdelghani, Undergraduate RA |
| Sneha Joshi, Undergraduate RA | Monica Rodriguez, Undergraduate RA |
| Afra Huda, Undergraduate RA | |
Summer Research Interns:
Jessica Galvez, Summer 2016 SURE Student
Lynee Herrera, Summer 2015 SURE Student
High School Research Assistants:
Uday Dutt, High School Volunteer