​
E-mail: rhahnel@utexas.edu
Curriculum Vitae [PDF]
Becka joined the Buss Lab at the University of Texas at Austin in the Fall of 2021 after finishing her MA degree at California State University, Fullerton. In her Master's thesis, she sought to understand variability in rape myth acceptance through the Reproductive Morality Model. She is currently interested in sexual conflict, men's rape proclivity, and women's adaptations against sexual exploitation.

​William Costello
E-mail: william@costello5.com
Curriculum Vitae [PDF]
​William will join the Buss Lab in Fall 2022. In 2021, William graduated with distinction from the MSc in Psychology, Culture, and Evolution at Brunel University London. He was part of Prof. David Schmitt's Personality and Culture lab. Under Prof. Schmitt's supervision, his dissertation investigated the psychology of incels (involuntary celibates). William is interested in all aspects of mating psychology, in particular, evolutionary mismatch in mating, attraction inequality, and sexual conflict.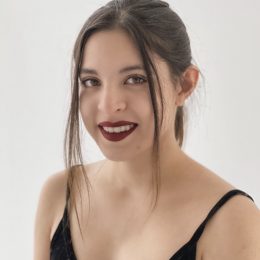 Paola Baca
E-mail: paolabaca@utexas.edu
Curriculum Vitae [PDF]
Paola joined the Buss lab in Fall 2022 following a collaboration with Becka Hahnel-Peeters. Paola is a second-year graduate student also working in the Imagination and Cognition Laboratory with Dr. Jacqueline Woolley. Paola's interests include understanding magical thinking, fiction, and religion through an evolutionary lens. Her research in the Buss Lab focuses on the age at which specialized fears come online and manifestations of fear as a function of the interaction between individual differences and environmental factors. 
---
Former Graduate Students
Dr. Joy Wyckoff

Dr. Sean Conlan

Dr. Heidi Greiling

Dr. Barry X. Kuhle

(formerly Friedman)

Dr. Anne McGuire
---