​
Lab manager
E-mail: rhahnel@utexas.edu
Curriculum Vitae [PDF]
Becka joined the Buss Lab at the University of Texas at Austin in the Fall of 2021 following her MA degree at California State University, Fullerton.  She is currently interested in sexual conflict, men's rape proclivity, and women's adaptations against sexual exploitation. Much of her work examines women's use of social allies as defenses against sexual violence, women's fear of rape, and men's perceptions of (1) women's psychological upset following sexual violence, (2) women's fear of rape, and (3) women's perceived likelihood of sexual victimization.

​William Costello
E-mail: william@costello5.com
Curriculum Vitae [PDF]
William joined the Buss Lab in the Fall of 2022. In 2021, William graduated with distinction from the MSc in Psychology, Culture, and Evolution at Brunel University London. He was part of Prof. David Schmitt's Personality and Culture lab. Under Prof. Schmitt's supervision, his dissertation investigated the psychology of incels (involuntary celibates). This is a line of research William continues to investigate with several international collaborators. William is also currently working on a collaborative research project with the Buss lab, investigating Adaptive Errors and Accuracies in Cross Sex Mind Reading. William is interested in all aspects of mating psychology, in particular evolutionary mismatch in mating, attraction inequality, and sexual conflict. To view podcast interviews featuring William, click here and follow his work on Twitter: @CostelloWilliam and ResearchGate.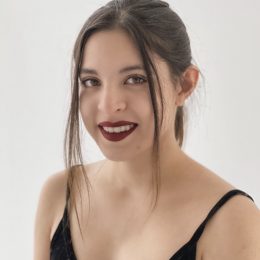 Paola Baca
E-mail: paolabaca@utexas.edu
Curriculum Vitae [PDF]
Paola joined the Buss lab in Fall of 2022, following her B.S. at the University of Texas at El Paso with a major in Psychology and a minor in Mathematics. Paola is interested in children's development of specialized fears; specifically, she is interested in the sex differences and individual differences predicting when these fears come online. She is also interested in the theory of mind work and is currently working on a collaborative project investigating the failures and successes in cross-sex mindreading.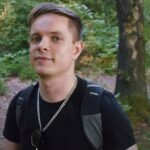 Francis "Sid" Dougan
E-mail: fsdougan@utexas.edu
Curriculum Vitae: [PDF]
Sid completed his 4-year MSci in Zoology from The University of Bristol, UK, in 2017. During his studies, he developed an interest in evolution, behavioral ecology, and sexual selection, in a wide range of invertebrate species. Specifically, Sid's research focused on the evolution of anti-predator adaptations, the evolution of parasitism, developmental phenotypic plasticity, and mate preferences. Sid's focus now centers around human mating strategies; specifically, Sid is interested in female aggression and intrasexual competition, male use of aggression and sexual coercion, female anti-exploitation behavior, and all aspects of sexual conflict.
---
Former Graduate Students
Dr. Joy Wyckoff

Dr. Sean Conlan

Dr. Heidi Greiling

Dr. Barry X. Kuhle

(formerly Friedman)

Dr. Anne McGuire
---