The Ankoatsifaka Research Station's mission is to research and conserve the tropical dry forest of western Madagascar.
With amazing biodiversity and nearly a decade of research on the tropical dry forest, ecology, and animals of the Kirindy Mitea National Park, Ankoatsifaka offers many opportunities for research. Learn more about the research station and exciting research and conservation efforts going on right now.
Featured Long-term Research Project
What's Happening at Ankoatsifaka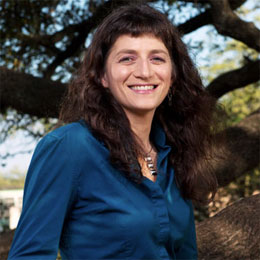 Rebecca Lewis
Dr. Lewis established and is the Director of the Ankoatsifaka Research Station in the Kirindy Mitea National Park. She is also an Associate Professor of Anthropology at the University of Texas at Austin.