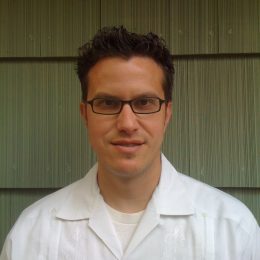 Education and Qualifications:
Matt has a very diverse background and has been seeing anxiety patients at UT since 2015.  He has a mechanical engineering degree from Texas A&M University, a Master's in Business from Texas State University, and a Master's in Counseling from Texas State University.  He is currently working on getting his Licensed Professional Counselor (LPC) certification and has experience in the treatment of all types of anxiety disorders including PTSD, OCD, social anxiety, generalized anxiety, and simple phobias.  Matt also leads our UT transdiagnostic anxiety group along with Dr. Telch.  He has worked in high tech in Austin since 1994 where he lives with Cara, his wife of 27 years, daughter Gwendolyn (18) and son Rhett (15), two dogs Arya the sheepadoodle and Pepe the taco terrier, as well as guinea pig "Starlord".  In his spare time, he enjoys exercise, hiking, the local Austin music scene, and traveling.
Animal Staff
Arya (sheepadoodle)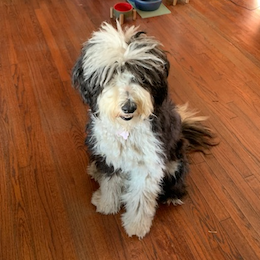 Arya works with Matt to help patients with dog phobias.