Professor Michael J. Telch, Ph.D.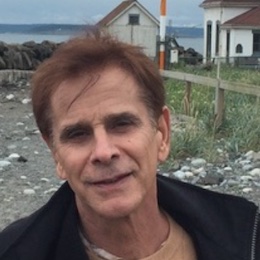 After receiving his Ph.D. from Stanford University in 1983, Dr. Telch completed a post-doctoral fellowship in behavioral medicine and cardiovascular epidemiology in the Department of Psychiatry and the Center for Disease Prevention at Stanford University School of Medicine. Dr. Telch joined the clinical psychology faculty at the University of Texas at Austin in 1986 where he is currently Professor and founding director of the Laboratory for the Study of Anxiety Disorders and former Director of Clinical Training.
He is a fellow of the Association for Psychological Science and the Association for the Advancement of Preventative Psychology. Dr. Telch is internationally recognized for his scientific research on the nature and treatment of panic, phobias and anxiety-related disorders. He has served as a scientific advisor to the National Institute of Mental Health's Anxiety Disorders Education Program and the National Institute of Mental Health's Panic Disorder Program.
His published work has tackled a broad range of questions related to the nature and treatment of pathological fear across the full spectrum of anxiety disorders, and have utilized multiple research strategies including clinical trials, prospective longitudinal risk studies, experimental psychopathology, and controlled laboratory manipulations of cognitive, behavioral, and pharmacological strategies during exposure therapy. In addition, many of the graduate students that Dr. Telch has trained have gone on to make significant contributions to the field of anxiety disorders.